Product
Indications
Features & Benefits
Ordering Information
Styles
Lower Limb Styles
Lower Limb Options
Upper Limb Styles
Upper Limb Options
Patient
Clinical
Options
Application
The hygienic solution for hip spica or femur fracture cast treatments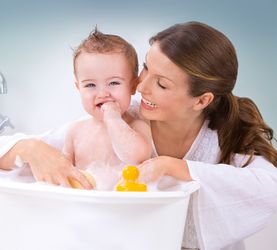 BSN medical continually strives to develop and offer the best solutions that support medical experts in achieving safe and successful treatments. In particular, the care of paediatric patients needs considered development as well as the products used in that treatment.
With this in mind, BSN medical has expanded the Delta-Dry® product range with the innovative Delta-Dry Pantaloon. This pre-shaped, soft and water-resistant liner has been developed using the patented Delta-Dry technology to simplify the treatment of Developmental Dysplasia of the Hip or Femur Fractures. The aim of the Delta-Dry Pantaloon is to help support improved patient hygiene and ease of application for both patient and clinician.
Click here to view the patient leaflet.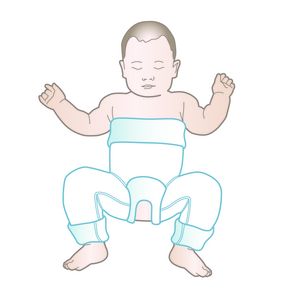 Delta-Dry technology
Water-resistant inner material that can help to increase patient and parent acceptance and potentially supports time and cost savings

Enables bathing and flushing
Helps to avoid odour, itching and skin maceration
Can help to allow increased duration between cast changes (up to 6 weeks)
Quick dry system
High water vapour permeability for optimised hygienic care

Dries within 90 minutes
Helps patient's skin to breathe
Care and protection
Soft, flexible and cushioned for infant skin to offer high wearing comfort

Protects bony prominences
Provides safety during cast removal
Comes with foldable flap and cast ends
Pre-cut shape in three sizes
Permits an easy application, a suitable fit with little creasing, offering high wearing comfort and allowing safe and easy application
X-ray translucency
| | | | |
| --- | --- | --- | --- |
| Code | Size | Measurements | Pack Qty |
| 73365-00 | 1 | <25cm | 1 x 1 |
| 73365-01 | 2 | 25-29.5cm | 1 x 1 |
| 73365-02 | 3 | >29.5cm | 1 x 1 |