Product
Indications
Features & Benefits
Ordering Information
Styles
Lower Limb Styles
Lower Limb Options
Upper Limb Styles
Upper Limb Options
Patient
Clinical
Options
Application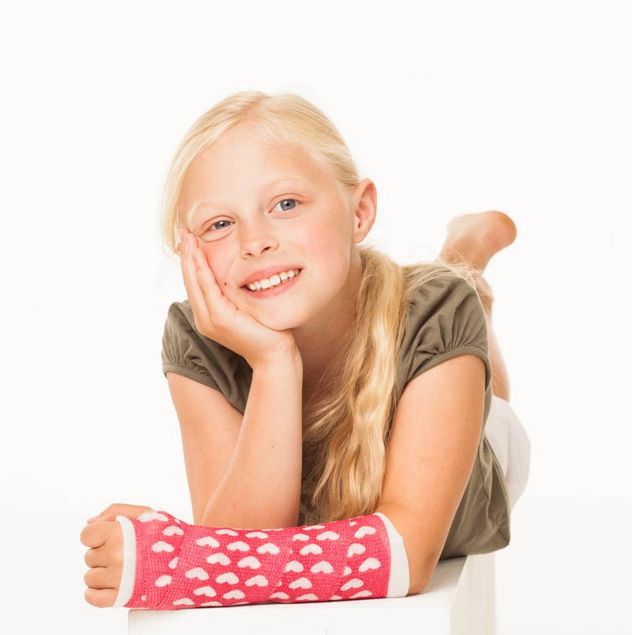 Flexible casting tape
Delta-Cast Soft provides functional support to fractures and soft tissue injuries. Its semi-rigidity allows for flexibility and mobility, helping to reduce immobilisation related problems such as muscle atrophy and joint stiffness. Delta-Cast Soft offers clinicians unique benefits and is available through normal supplier routes including the NHS Supply Chain.
Polyester substrate
3 way stretch / excellent conformability
Ease of handling on application
Perfect fit around difficult body contours
Wrinkle free application
Fibreglass free
Superior durability resulting in fewer cast breakdowns
Reduces time and cost for the cast room
100% radiolucent
Allows clear x-ray images for diagnosis and follow up monitoring
Specially developed resin
Flexibility
Minimises the effect of total rigidity immobilisation
Improved circulation, a faster healing process and a shorter rehabilitation period
Ease of removal
Can be removed by lifting and unpeeling
Can be removed and trimmed to shape using regular cast scissors
Excellent lamination
Excellent lamination of layers produces a strong, well bonded cast with secure end laydown
Unique patented design
Available in a unique paw print design, offering patients of all ages a more playful, pleasant cast
If you would like to arrange a workshop in your hospital to see the benefits of Delta-Cast Soft for yourself, please email: castingacademy.uk@bsnmedical.com to request this detailing your name, position, department and hospital information.
| | | | | |
| --- | --- | --- | --- | --- |
| Code | Description | Size | Pack Qty | NHS SC Code |
| 72708-02 | White | 2.5cm x 1.8m | 1 x 10 rolls | EAF659 |
| 72708-12 | White | 5cm x 3.6m | 1 x 10 rolls | EAF660 |
| 72708-22 | White | 7.5cm x 3.6m | 1 x 10 rolls | EAF661 |
| 72708-32 | White | 10cm x 3.6m | 1 x 10 rolls | EAF657 |
| 72708-42 | White | 12.5cm x 3.6m | 1 x 10 rolls | EAF658 |
| 72708-09 | Paw print | 5cm x 3.6m | 1 x 10 rolls | EAF652 |
| 72708-19 | Paw print | 7.5cm x 3.6m | 1 x 10 rolls | EAF653 |
| 72708-05 | Blue | 5cm x 3.6m | 1 x 10 rolls | EAF650 |
| 72708-15 | Blue | 7.5cm x 3.6m | 1 x 10 rolls | EAF651 |
| 72708-25 | Blue | 10cm x 3.6m | 1 x 10 rolls | EAF649 |
| 72708-08 | Red | 5cm x 3.6m | 1 x 10 rolls | EAF655 |
| 72708-18 | Red | 7.5cm x 3.6m | 1 x 10 rolls | EAF656 |
| 72708-28 | Red | 10cm x 3.6m | 1 x 10 rolls | EAF654 |
| 72708-01 | Black | 5cm x 3.6m | 1 x 10 rolls | EAF647 |
| 72708-11 | Black | 7.5cm x 3.6m | 1 x 10 rolls | EAF648 |
| 72708-28 | Black | 10cm x 3.6m | 1 x 10 rolls | EAF646 |
| 72708-60 | Heart print | 5cm x 3.6m | 1 x 10 rolls | - |
| 72708-61 | Heart print | 7.5cm x 3.6m | 1 x 10 rolls | - |