The Földi College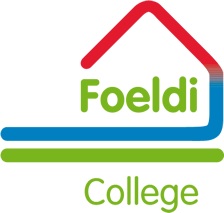 The Földi College, established in the 1980's, has trained about 40,000 therapists in Manual Lymphatic Drainage / Complete Decongestive Therapy (also known as Decongestive Lymphatic Therapy) and is one of the world´s leading and most reputable providers of training in lymphoedema management. Their courses are exceptionally practical based and students of this intensive training become specialists in all aspects of Complete Decongestive Therapy (CDT), securing these skills for their specialisation in lymphoedema, their workplace and for their future patients!
Földi Certification Course for MLD / CDT
Complete Decongestive Therapy (also known as Decongestive Lymphatic Therapy) is embedded in a fully holistic approach and is recognised as the basis for lymphoedema treatment today. Manual Lymphatic Drainage (MLD) is a significant part of CDT but it is primarily the practical combination and holistic approach that makes CDT an effective, direct and comprehensive treatment of lymphoedema. Based on the life-long research of Professor Michael Földi and Professor Etelka Földi - the pioneers of modern lymphology - the Földi MLD / CDT course is the foundation for the optimum treatment of all present and future diseases of the lymphatic system.
The Földi College in UK
In 2015, the Földi College commenced its educational programme in the UK with the first MLD / CDT certification course in Bury St Edmunds. The course was conducted by two experienced instructors: Marietta Suessle, MLD / CDT Instructor and Headmaster of the Földi College in Freiburg, Germany, and Michael Oberlin, M.D., Senior Physician at the Földi Clinic in Hinterzarten, Germany and Member of the Medical Board of the Földi College. They were assisted by their partner, Gudrun Collins, who has been living and working as a lymphoedema therapist for many years in the UK. Thanks to Gudrun's experience, lymphological issues related specifically to the UK such as availability of materials, garments, bandages, contacts and referrals were discussed in detail, therefore ensuring a thorough out-patient treatment overview of lymphoedema patients in the UK.
During the courses an emphasis is placed on the practical element. Patients are invited to the class for presentation and demonstration of treatment with MLD / CDT. Whenever possible, the students are allowed to treat the patients themselves, under the supervision of their instructors, which increases their skills in regards to evaluation and assessment, and the benefits of 'hands-on' experience.
More information and registration details can be found by visiting the Földi College website. Essity is pleased to support the Földi College courses in the UK.