Soffban offer
Time Out Training Pack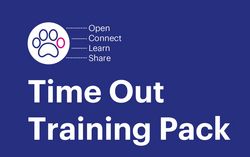 New 'TIME OUT' education tool for you and your practice - request your pack today!
We are excited to launch a new education tool, TIME OUT training developed for you and your team. This virtual wound care education comes with technology support and could not be easier to use!
Team education all in one pack
Watch and earn CPD points
Simple instructions to follow
Wound care samples included to review and evaluate
Sweet treats to enjoy whilst learning
There is limited availability and so call today and order your 'TIME OUT' training pack. Call us on 01482 670124 or send us an email animalhealthcare@essity.com
Two-day Veterinary Academy Roadshow
BSN medical is proud to announce the launch of the Veterinary Academy, an educational initiative for veterinary professionals, supporting CPD through study days and webinar sessions.
A two-day roadshow in April launched the Veterinary Academy, with a selection of wound care modules delivered through presentation and practical sessions to over 50 delegates. Held in Manchester and Beverley, a packed agenda delivered advanced wound care modules, including infection management and exudate management, with key steps explained to achieving desired outcomes with your wound management patients.
Some great feedback: 'very good speakers, kept it interesting', 'very relevant and easy to understand', 'very in-depth and lots of information to take back and utilise in practice', 'good case studies', 'good to go back to basics and wound processes, healing etc', 'really well presented, good content that can be used in practice', 'excellent content – just what I wanted!'.
If you are interested in attending a Veterinary Academy study day or would like details of how you can register for a webinar session, please send us an email: animalhealthcare@essity.com