The burden of wounds
It has been predicted that the prevalence of chronic wounds will increase at a rate of 12% p.a. due to delayed healing (guest et al, 2017).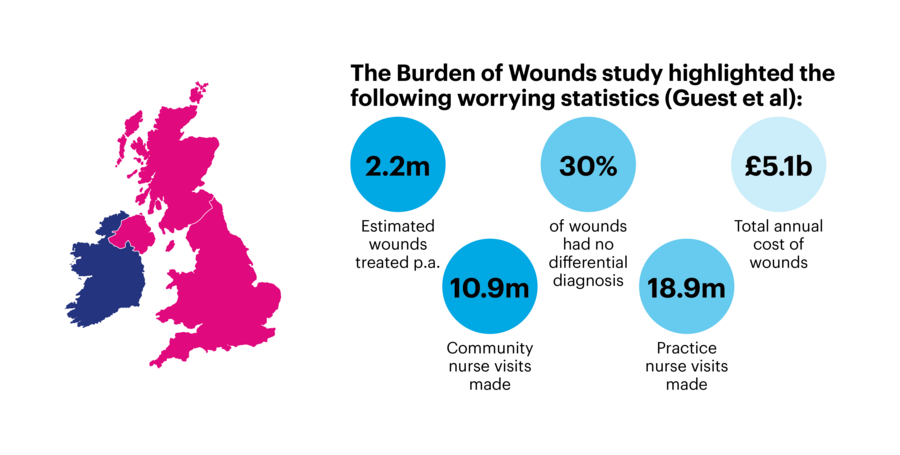 We at Essity, have tools that can help reduce the burden on nursing time and improve the clinical outcomes for your patients
Ask for a copy of our Best Practice Statement: Improving holistic assessment of chronic wounds:
Developed by an expert working group
Includes nine Best Practice Statements, each uniquely accompanied by a related patient centred statement, which explains to patients with chronic wounds what they should expect from high quality wound assessment
Involves them in their care planning, helps improve patient empowerment
Used in conjunction with our CASE framework (a useful, on-the-move, reference tool) this Best Practice Statement will help improve care and wound healing outcomes and reduce the burden on nursing time.
To find out more, and to request a copy of the Best Practice Statement and assessment tools to see how Essity can support you. Email us at concierge.service@essity.com or call 01482 670177.