Product
Indications
Features & Benefits
Ordering Information
Styles
Lower Limb Styles
Lower Limb Options
Upper Limb Styles
Upper Limb Options
Patient
Clinical
Options
Application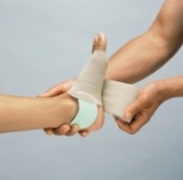 Foam rubber pad
JOBST Foam is designed to evenly distribute the pressure from compression stockings or bandages over bony prominences. With its latex-free formulation JOBST Foam is available as a foam rubber kidney-shaped pad.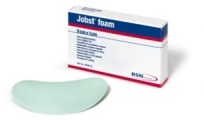 Contains no natural rubber latex
Less likely to cause patient sensitivity
Apply the foam rubber pad to maintain compression around the ankle, the hand or other sensitive areas
Disclaimer: The product information on this page is not intended to be used by health care professionals or users in the United States and may not comply with the regulatory standards of the United States. Please refer to the product label and / or package insert for full instructions on the safe use of these products.
| | | | |
| --- | --- | --- | --- |
| Code | Description | Size | Pack Qty |
| 78496-00 | Kidney shaped pad | 9cm x 1cm | 1 x 1 pad |