Product
Indications
Features & Benefits
Ordering Information
Styles
Lower Limb Styles
Lower Limb Options
Upper Limb Styles
Upper Limb Options
Patient
Clinical
Options
Application
Outstanding sheerness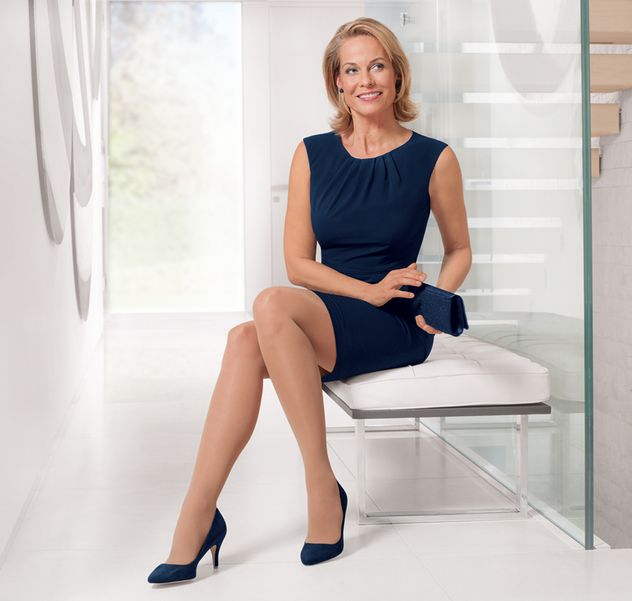 JOBST UltraSheer is a range of ready-to-wear, circular-knit RAL compression hosiery designed to offer highly effective, therapeutic compression for the management of lymphatic and venous diseases. An exceptional combination of comfort, style and gradient compression therapy.
Find out how we support 'Looking After Legs' awareness, education and solutions.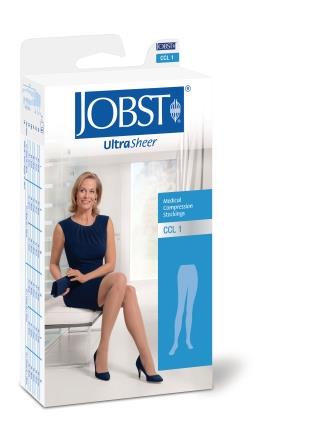 Especially fine yarns
Provide outstanding sheerness and a silky look
Deliver superior breathability and moisture management making the garments more comfortable to wear
Elegant and stylish appearance encourages better patient compliance
Satin-Touch-Yarn
Makes the garments extremely soft and comfortable to wear
Offers improved ease of donning and fit
Precise gradient compression
Guaranteed RAL compression for effective compression therapy to treat venous and lymphatic diseases
Noticeable relief and a sense of well-being for sufferers of venous diseases
Range
Two RAL compression classes
Four styles

knee high
thigh high
tights
maternity tights*

Six ready-to-wear sizes in two leg lengths to fit a wide range of patients
Range of options
Six fashionable colours
Extensive Drug Tariff availability
*Note: not available on Drug Tariff
Ordering Information
JOBST UltraSheer RAL compression garments are available on Drug Tariff, direct and selected lines are also available through the NHSSC.
Please reference the JOBST Ready-to-Wear Order Code Booklet (below) for details of BSN order codes, PIP codes and NHSSC codes.
Measuring Information
Please select the "Styles" tab for an overview of styles, options, colours and sizing chart.
Click here for JOBST Ready-to-Wear Order Form.
Click here for the JOBST Ready-to-Wear Order Code Booklet.
For further ordering information, please contact Customer Services on 0845 122 3600 or email compression.uk@jobst.com. To support your clinical related questions please call The Compression Helpline on 0800 389 8424.
Disclaimer: Please note that these order forms are supplied for use by healthcare professionals who have been specifically trained to measure for JOBST garments. BSN medical takes no responsibility for any measurement inaccuracies, so please check thoroughly before submitting your order.