Product
Indications
Features & Benefits
Ordering Information
Styles
Lower Limb Styles
Lower Limb Options
Upper Limb Styles
Upper Limb Options
Patient
Clinical
Options
Application
Soft and comfortable leg therapy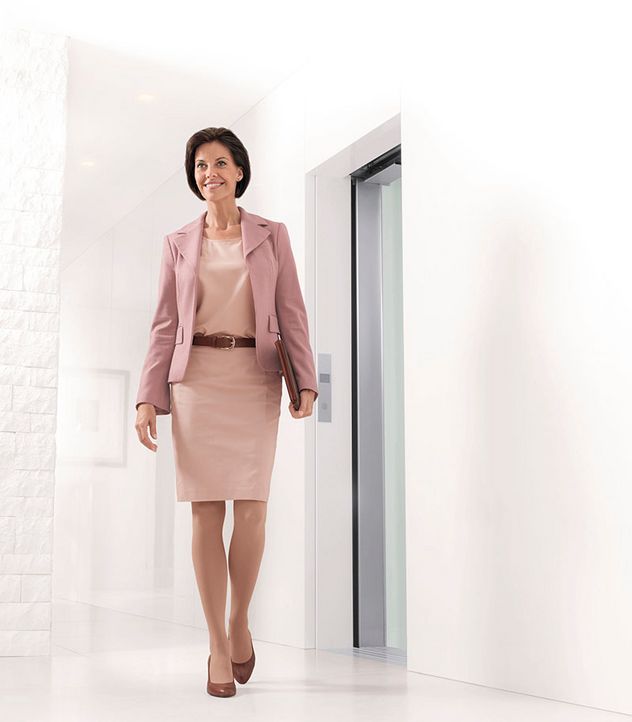 JOBST Opaque is a range of ready-to-wear, circular-knit compression hosiery, designed to treat the symptoms of lymphoedema, following oedema reduction. The compression ranges are as recommended by the International Lymphoedema Framework*.
Product characteristics
JOBST Opaque is now manufactured using JOBST Advanced Comfort, making it softer than ever, for exceptional wearing comfort. The high quality, multi-fibre yarns are suitable for applying light compression for mild to moderate lymphoedema, in RAL compression classes 1 (18-21mmHg) and 2 (23-32mmHg). The extensive range of garments available on Drug Tariff now includes thigh-highs with closed toe, thigh-highs with lace top silicone band and tights. JOBST Opaque is covered by a 6 month guarantee against garment failure due to manufacturing or material defect.
Find out how we support 'Looking After Legs' awareness, education and solutions.
*Reference: 1. Lymphoedema Framework, Template for Practice: compression hosiery in lymphoedema, London: MEP Ltd 2006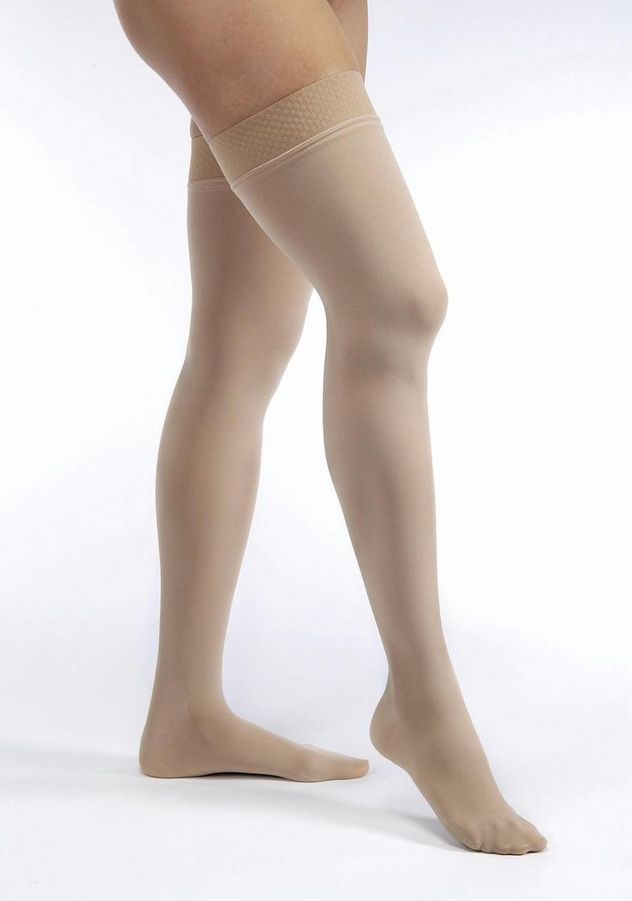 Manufactured with JOBST Advance Comfort, ensuring JOBST Opaque is softer than ever for exceptional wearing comfort
Nilit® Aquarius fibres provide effective moisture wicking so that legs feel comfortable all day long
The high-stretch inlay yarns are now double covered to provide superior donning and a great fit
High quality yarns and reinforced foot zones make JOBST Opaque stronger and even more durable
Improved fit from hip to toe due to the new anatomical panty design, a broader knee welt and a wide, soft toe cap
The refined opacity discreetly covers blemishes and scars for improved patient confidence
Two RAL compression classes (1 = 18-21mmHg, 2 = 23-32mmHg), ensures the correct level can be selected for mild to moderate lymphoedema
Knee-high, thigh-high and tights available on prescription, catering for individual patient needs and preferences
Six ready-to-wear sizes, available in long or short lengths, on prescription, ensuring optimum fit
Thigh-high stockings with choice of silicone band and wider thigh circumference, to ensure maximum comfort and security
Choice of colours, black, sand and navy available on prescription.
A wide range of other styles (including knee high with dotted silicone band) and colours available, not on prescription
Ordering information
Click here for JOBST Ready-to-Wear Order Form.
Click here for the JOBST Ready to Wear Order Code Booklet.
Measuring information
For sizing and measuring information for JOBST Opaque, please see below:
Sizing and measuring card, please click here
Sizing and measuring poster, please click here
Made-to-Measure
For those patients who do not fit into the ready-to-wear sizes, JOBST Opaque is now available as a made-to-measure option, not on prescription. For an order form, please click here.
To support your clinical related questions please call The Compression Helpline on 0845 122 3600.
Disclaimer: Please note that these order forms are supplied for use by healthcare professionals who have been specifically trained to measure for JOBST garments. BSN medical takes no responsibility for any measurement inaccuracies, so please check thoroughly before submitting your order.