Product
Indications
Features & Benefits
Ordering Information
Styles
Lower Limb Styles
Lower Limb Options
Upper Limb Styles
Upper Limb Options
Patient
Clinical
Options
Application
A new generation in flat-knit compression garments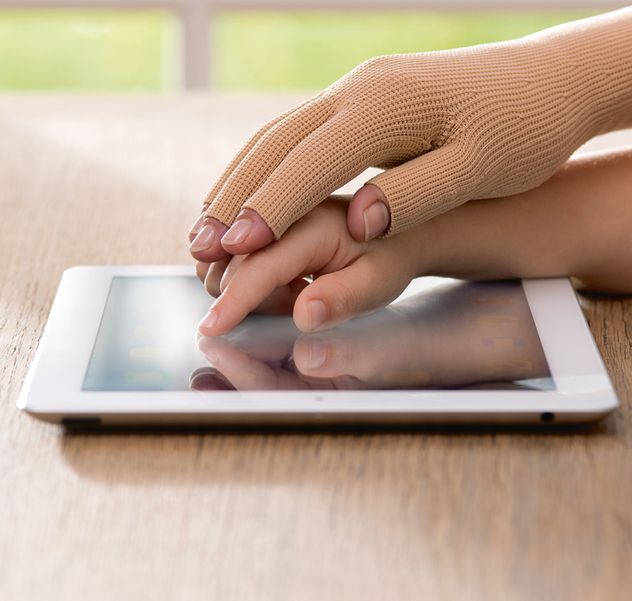 JOBST Elvarex Plus is part of a robust family of products which through innovative product development, continues the JOBST Elvarex success story in the management of lymphoedema and chronic oedema.
JOBST Elvarex Plus has succeeded in adapting the inner strength of the JOBST Elvarex material to the skin's sensory perception and the complex movements of the hands and feet. With the unique 3D knitting technology, the custom-fit, flat-knit seamless compression garments reproduce each body shape accurately and fit like a second skin.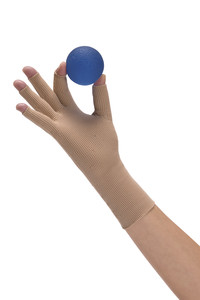 Seamless
Maximum range of motion without chafing or pressure points
Superior wearing comfort and durability
3D knitting
Reproduces each body shape accurately
Perfect anatomical fit that moulds to the shape of the limb like a second skin
JOBST Elvarex material
Complex yarn formula provides proven reliable oedema management
High resistance especially important for more stubborn oedema
Ordering and measuring information
JOBST Elvarex Plus is available on prescription. To order select the garment required, the compression class, quantity, colour and any other options required. Ensure all applicable measurement boxes are completed on the order form.
Direct orders can be faxed to our Customer Service team. For Drug Tariff reimbursement, the order form needs to be sent to the pharmacy or postal
prescription service provider with a completed prescription form (FP10/GP10). They will then fax the order to our Customer Service team.
Our experienced UK Customer Service team are on hand to use their expertise to process your order efficiently and answer any product queries you may have.
Prescription charges1
Where JOBST Elvarex Plus garments are prescribed including specifically prescribed additional options, the dispenser must ensure that full details including order codes are clearly endorsed on the FP10. The additional options for the base garments do not attract any additional prescription charges. One prescription charge is payable where one or more of the same base garment is supplied. More than one prescription charge is payable if different base garments (including different compression class or colour of the same garment type) are ordered.
For an order form detailing the measurements required for a JOBST Elvarex Plus garment, please click on the form below.
JOBST Elvarex Plus Foot Cap Order Form
For further ordering information, please contact Customer Services on 0845 122 3600 or email compression.uk@jobst.com. To support your clinical related questions please call The Compression Helpline on 0800 389 8424.
Disclaimer: Please note that these order forms are supplied for use by healthcare professionals who have been specifically trained to measure for JOBST garments. BSN medical takes no responsibility for any measurement inaccuracies, so please check thoroughly before submitting your order.
Reference: 1. NHSBSA, Drug Tariff, Part 1XA - Appliances, Lymphoedema Garments, September 2015