Product
Indications
Features & Benefits
Ordering Information
Styles
Lower Limb Styles
Lower Limb Options
Upper Limb Styles
Upper Limb Options
Patient
Clinical
Options
Application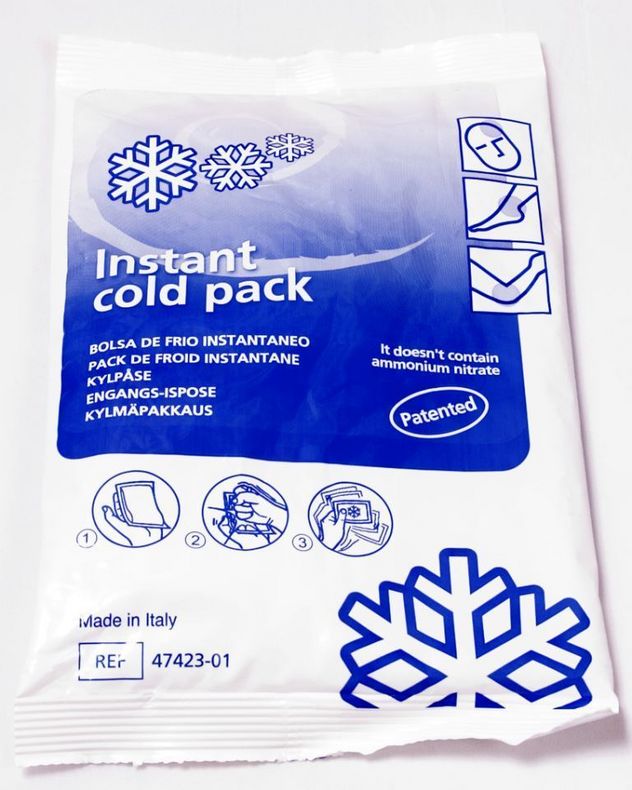 Instant local pain relief
Instant Cold Pack is a single use product which provides local pain relief with effective cold therapy for up to 30 minutes. The product does not require pre-freezing so can be activated immediately by giving the pack a firm tap.
Immediate treatment of muscular, tendon and ligament injuries
Provides rapid pain relief
Helps prevent oedema formation
Precautions
A cotton towel should be placed between the patient's skin and the instant cold pack to avoid the risk of localised frost bite.
Instant use pack
Easy to use by just giving the pack a firm tap
Does not require pre-freezing so can be used immediately
Urea based product
Enables the pack to be active for approximately 30 minutes
No disposal issues, unlike ammonium nitrate cold packs
| | | | |
| --- | --- | --- | --- |
| Code | Size | Pack Qty | PIP Code |
| 47423-01 | 16cm x 21.5cm | 1 x 24 packs | 204-1937 |